The Best Brunch In Dallas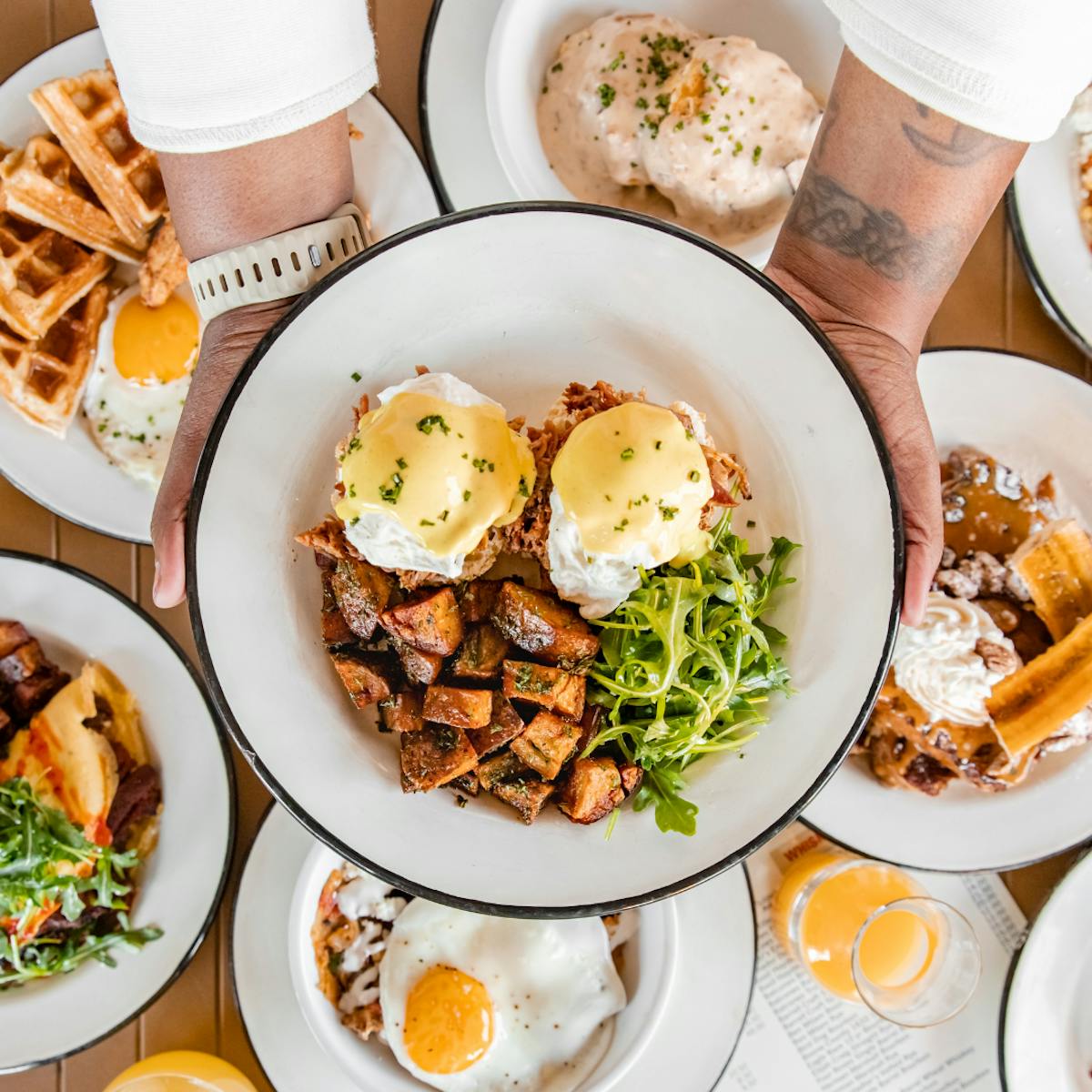 The Best Brunch in Dallas!
Looking for delicious brunch ideas? You're invited to brunch and mimosas at Maple Landing, a casual restaurant in Dallas with a cozy neighborhood charm (located in the heart of the Medical District). Enjoy our weekend brunch drink specials and delicious dishes. Our popular brunch menu is served every Saturday and Sunday from 10 am to 3 pm.
So, what makes our brunch so special? We conveniently offer brunch reservations to make dining a positive experience for our guests with little to no wait times and excellent service. At Maple Landing, we add our famous in-house smoked barbecue to the traditional breakfast dishes to deliver the best brunch in Dallas. One bite of our famous Brisket Migas - and we guarantee you'll be back the following weekend!
Just check out the brunch menu and make a reservation today!
Green Dining
We are proud of our green dining efforts here at Maple Landing. We are doing our best to create a positive impact on the environment—from using compostable and recyclable takeout containers, to reducing waste and becoming more energy-efficient. We also participate in a variety of local ecological projects, causes, and events. How green is green? We recycle over 17,000 pounds of materials every month all year long!
Another important move that we've made has to do with our paper products. We use recycled paper and supplies in our office, and, on the customer side, we've started buying Ecotainer products. Unlike traditional packaging, Ecotainers use a plastic lining made from plants. All products are compostable. Our plastic bags come from Trellisearth.com, and they are 100% biodegradable and will not harm the environment when they decompose. They're made with natural bioplastic polymers.
WOULD YOU LIKE WATER?
No, we're not being stingy - we're being green! We don't want to waste a drop, so our staff asks if you'd like water with your meal. This not only saves water, but saves on energy used to make ice and wash your glass.