Satisfy The Spring Sweet Tooth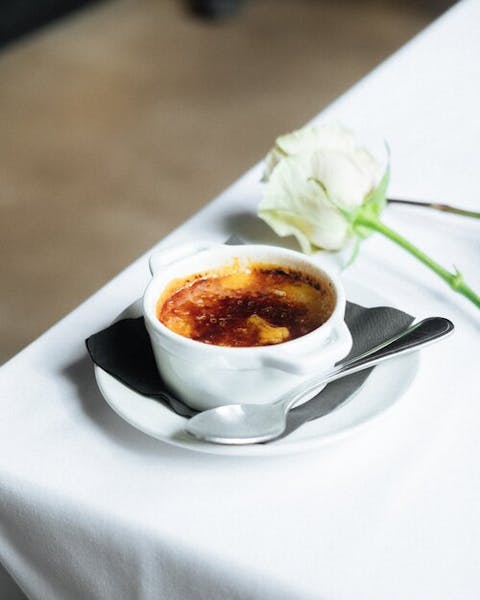 Winter has (thankfully) said goodbye and packed up it's bag of snow for the season. That means the time for hot cocoa as a dessert is over. spring is the season for some light, delicious desserts. Even with all the fancy apps, it can still be tough to find not only the right restaurant near me, but one that can also satisfy your sweet tooth. at maple landing, we not only have the best bbq in dallas, but some of the best desserts, as well, making us one of the top go to restaurants in Dallas!
If you haven't had it yet, you'll want to start with our Banana Bourbon Bread Pudding. there's not enough words in the English language for us to explain this delight to you: you're going to have to just eat it.
Banana Bourbon Bread Pudding
Candied Texas pecans
$6.37
If you're looking for something a little less carb-forward, you can't beat our lemon creme brûlée. Where else in Texas is there a dessert that tastes like pure candy while also providing those much needed antioxidants?

Lemon Creme Brulee
Blueberries
$6.37


So next time you're in the Dallas area, take some time out of your day to come by Maple Landing and enjoy a meal with us! whether it's brunch or dinner, the tables are always ready!