Host Your Private Party at Maple Landing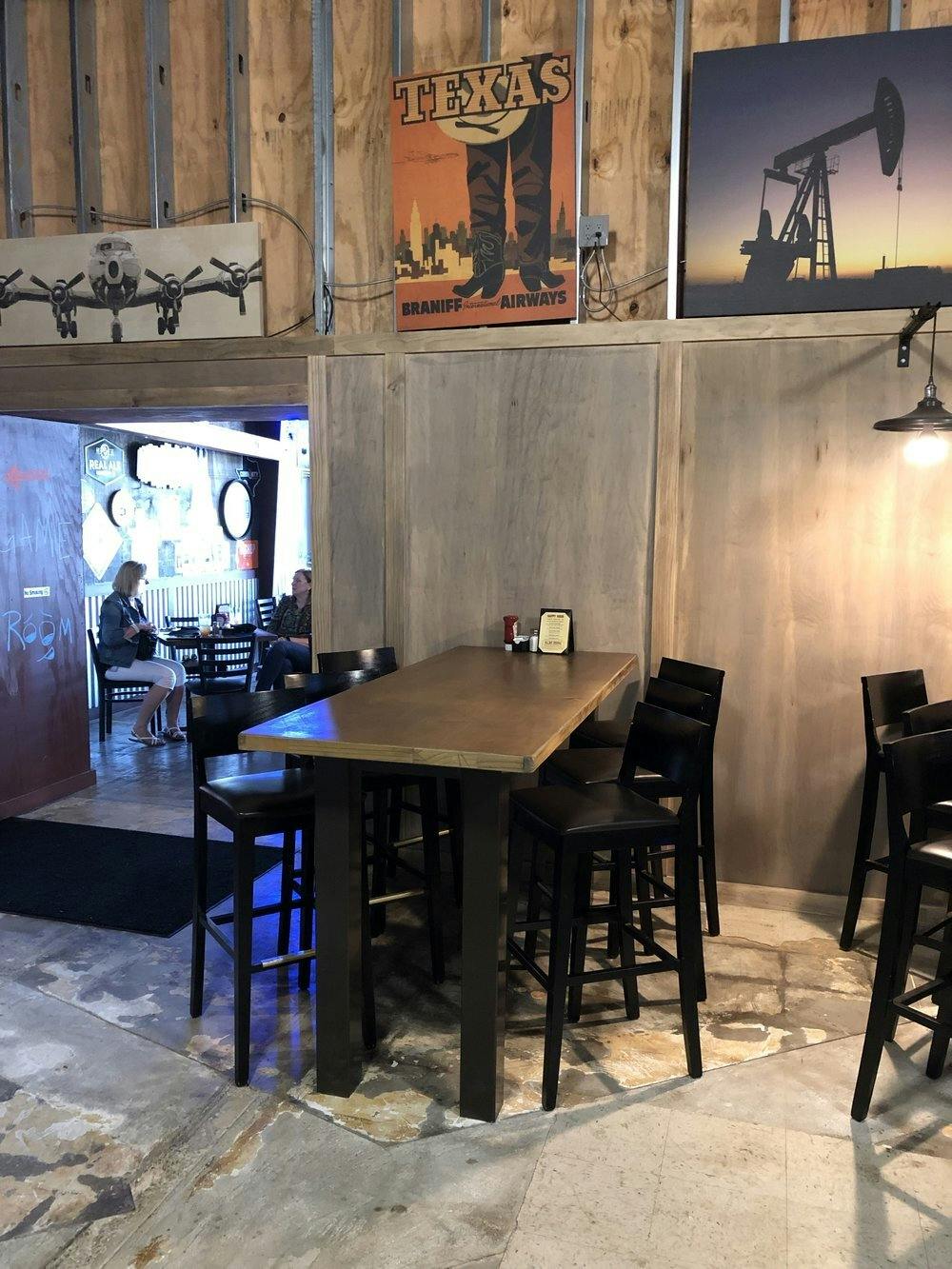 Host Your Private Party at Maple Landing!
As the latest restaurant to open in the Dallas Love Field area, we celebrate special occasions with great food, great drinks, and great friends. At Maple Landing, we have everything you need to make your private party more memorable. Inspired by the aviation history of Love Field & Southwest Airlines, we're proud to bring history, food, beer, & bourbon together in this historical corner of Dallas.
Maple Landing's unique BBQ menu is filled with high-quality ingredients and delicious twists on the classics. Take the time to explore our menu and discover the mouth watering dishes that keep our customers coming back for more. Our acclaimed, eclectic menu has something to please everyone - and available for your next get-together. Call us today for custom catering options tailored to the needs of your event.
Book Unique Private Party Options
If you're in the Dallas Love Field area, swing by for a delicious bite to eat and discover why our guests call us the best bbq restaurant in Dallas. While you're here, check out our brand new game room! This room is always open to the public, but you can also reserve this fun and flexible space for your private party.
Maple Landing's multifunctional game room is the perfect setting for your next event. Our game room seats up to 50 guests and features everything you need to have a good time. Feel like a kid again! Your guests will love playing on our pool tables, dart boards, golden tee, and foosball while they enjoy delicious eats and drinks.
The Maple Landing Game Room is perfect for any event, but our guests love using it for their:
Alumni Parties
Birthday Parties
Playoff Parties
Team-Building Parties
And more!
Need more space? The Maple Landing game room can also be cleared of all games for anniversary parties, wedding receptions, rehearsal dinners, or other big functions.
Please note; our game room is free to use with a prior reservation - though larger parties, or events at peak times, may require a security deposit.
Contact Maple Landing today at (214) 612-6473 to learn more about our unique private event and catering options.