Happy St. Patrick's Day!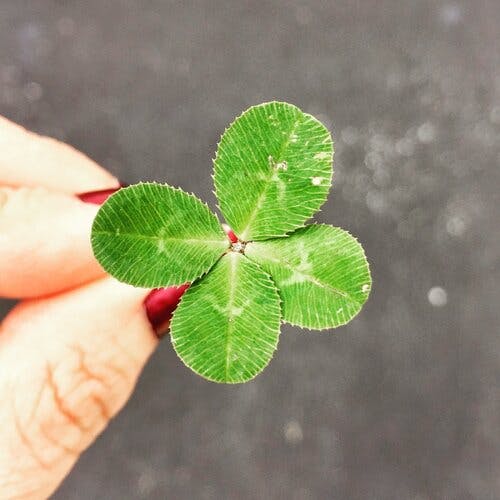 How can you spot a jealous shamrock? It'll be green with envy!
And why is the shamrock jealous, you might ask? We aren't the experts of St. Patrick's Day but we're pretty sure it has something to do with the fact that you're enjoying the best food and drinks in Dallas and it isn't.
We want you to have fun celebrating with friends and family, or even if you just want to relax and have a nice cold beer. The best restaurant in Dallas is happy to serve you.
Beer & Burgers
We all love cracking a cold one after a long day of work. What better excuse to try our amazing beer selection than by celebrating a fun holiday? And while you're at it, sit down and enjoy a juicy burger topped with all your favorite things. This St. Patrick's Day, we want you to know that Maple Landing is the place to be to enjoy your burgers, beers, and bourbon.
BEER
What makes us as rare as a four-leaf clover? Our extensive standard and craft beer collection of course! Some of our current craft drafts are Hibiscus Zinger (spiced/herbed beer), Adios Pantalones (lager, American light), Bikini Atoll (sour), Blood & Honey (wheat beer, American pale wheat), and Freaky Deaky.
While we love our standard beers, we especially are proud to say that all our craft drafts are Texas brewed which makes them the Texas standard: the best.
View Maple Landing's full beer list to see our current drafts and bottles available.
BURGERS
The pot of gold at the end of our rainbow is full of nothing but the best burgers in Dallas! While you're sippin' on your cold beer, we invite you to indulge with one of our favorite burgers.
Alongside all of our burgers, you'll get the choice of many different sides to choose from such as fries, homemade chips, potato salad, or fruit. Some of our most popular burgers are the Bacon Avocado, the Bourbon BBQ, the 737 Burger, and the Maple Landing Turkey Burger.
UPCOMING SHENANIGANS
The days are getting longer, and the sun is shining brighter and we couldn't be happier about it. With this upcoming warm weather, we thought we'd let you know about some of our favorite things about Maple Landing.
HAPPY HOUR is Monday through Friday from 4 pm-7 pm. Stop by for deals on select domestic drafts and cans, house wine, select whiskey, and wells.
WEEKEND HAPPY HOUR is ALL DAY Saturday and Sunday. Yes, that's right. All day, any time, enjoy all our deals on drinks.
Texas Tuesday Pint Nights are biweekly from 5-9 and you can win prizes, swag, and more while enjoying some great beer and food.
Come check out the best restaurant in DFW.
Wishing you a pot 'o gold and all the luck your heart can hold!
Happy St. Patrick's Day from Maple Landing!