Happy Labor Day from Maple Landing!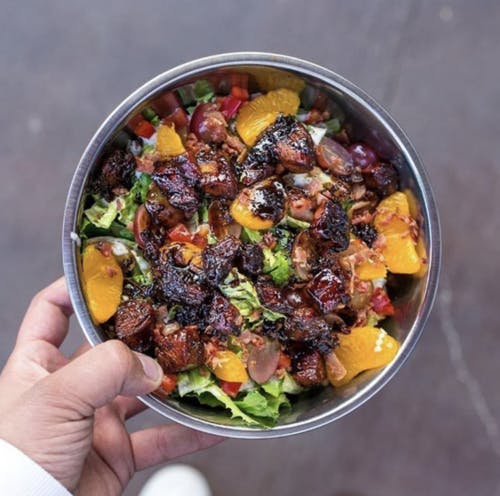 Happy Labor Day!
You've worked hard all summer, now it's time to enjoy yourself. Labor Day is the perfect opportunity to enjoy one more backyard barbecue, one more bonfire while sleeping under the stars, one more trip to the beach, and one last summer memory.
No matter what your Labor Day has in store for you, Maple Landing has everything you need to kick off the weekend in true American fashion. Keep reading to find out why we're the best bbq restaurant to hit the Dallas Love Field area in years!
Celebrate Labor Day Weekend with Maple Landing
We love Labor Day Weekend at Maple Landing. It could have something to do with the happy customers - many of whom come in groups to celebrate the last few days of summer. It could have something to do with the families who come in for that last big BBQ dinner of the season. Whatever it is, we get excited to serve our slow-smoked favorites and amazing drinks to an appreciative clientele.
Join us as we celebrate the end of summer and welcome early fall with downright delicious Brisket Poutine, Brisket Melt, or Brisket Sausage Plate. And you can never go wrong with a hearty Maple Landing burger, try the 737, the Sunrise, or the Chili Cheese for a burger experience you won't soon forget!
Finish things off with a few southern sweets and you won't even need to attend your backyard cookout! Our customers love the Banana Bourbon Bread Pudding served with candied Texas Pecans and we've been told that our Lemon Creme Brulee is simply to-die-for - figuratively speaking.
Click here to view Maple Landing's full menu.
HOW WE'RE KEEPING YOU SAFE
The health and safety of our employees and customers is top priority. As we continue to monitor the progress of the ever-changing COVID-19 pandemic, we've implemented the following in our restaurant near me: disposable menus, minimal contact, sanitizer stations, masks & gloves on all kitchen staff, employee temps checked before each shift, and daily sanitization.
We look forward to seeing you this Labor Day Weekend!