Get Back to Normal with Maple Landing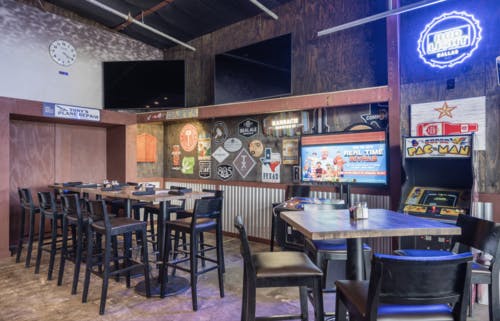 June 11, 2021
Times are changing once again, this time for the better! Because it's safe to say that the last year has been a different time than what we've all been used to. We've had to stay cramped inside, wear things on our faces, and go long periods without seeing the ones that we love. The good news is that some of the rules have been lifted and it's finally time to get back to normal. What better place to do that than Maple Landing?!
Time To Get Out
What does one do when they're hungry but when they also want to get out of the house? They run right to Google and search for a new restaurant near me. Maple Landing loves being that new go to spot for eaters wanting to try something new. After having to stay inside for so long, it's really time to get out and experience the world. With Maple Landing's wide array of food on its menu, you may even forget that you were inside for that long.
Spend Time with Family and Friends
Maple landing is not only a restaurant in Dallas, but it's a place in Dallas that prides itself on creating new and great experiences for the ones you love like family and friends. It may have been a long while since being able to get out and celebrate the good times, but now it's time to do that and enjoy some great food in the meantime.
Experience New Things
A lot of people make the claim that Maple Landing is the best restaurant near me. And we love hearing that because it means that we're doing our job! But the secret to our success lies in the ability to help people try new things, whether that is a new location or new food. Even some of our foods have ingredients that make some feel like they're eating whole new food. It's all about trying new things.
The fact of the matter is, when you're looking for the best restaurant in Dallas, look no further than Maple landing. Not only is their food great, but it's a great experience for the whole family. SO what are you waiting for, gather them up, call some friends, get out of the house and come down to enjoy some great food today!