Fall in Love with Brisket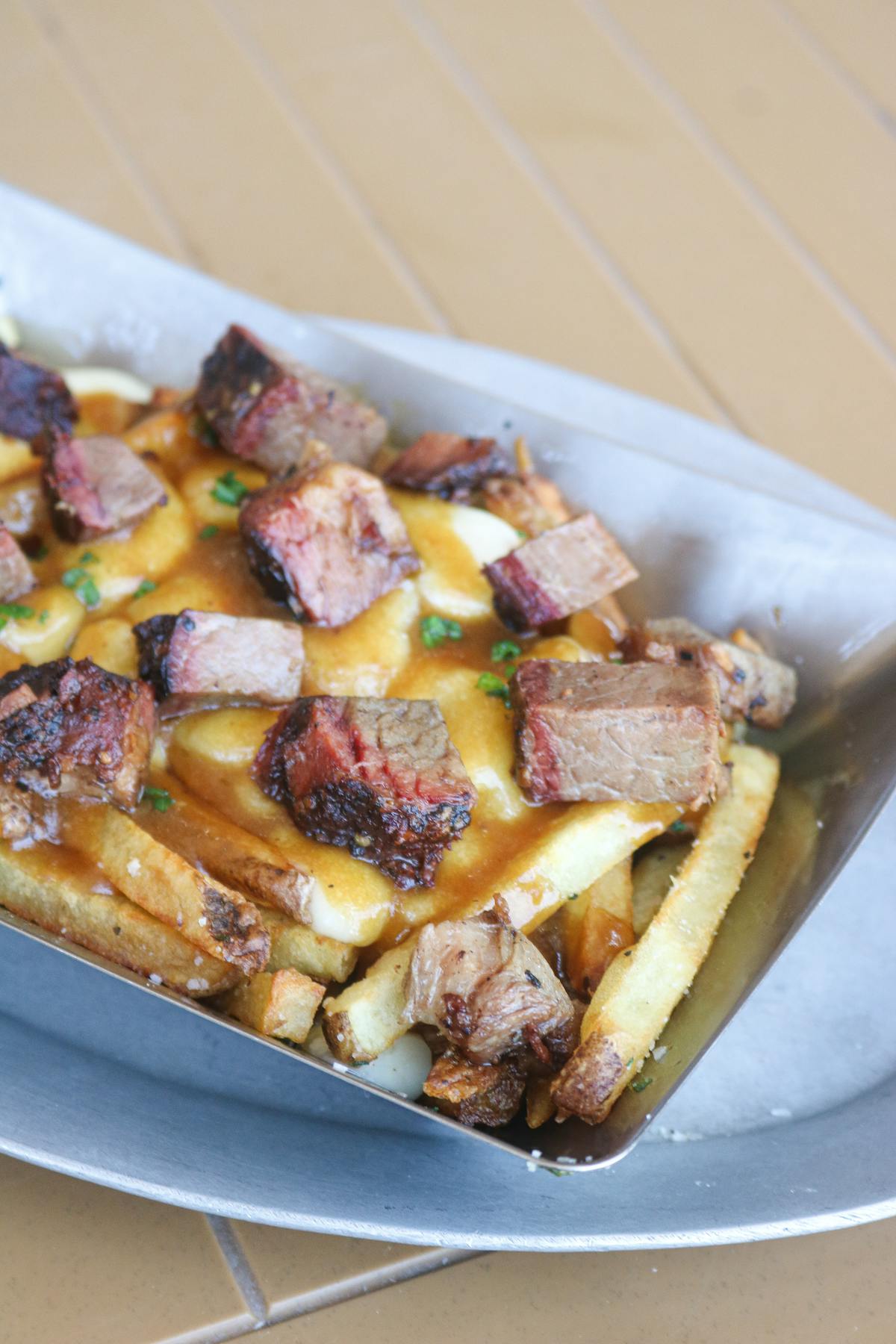 Fall in Love with Brisket
For such a humble dish, brisket is a multicultural wonder with references around the globe. In Texas, brisket means barbecue, in Ireland it's corned beef, and France it's pot au fue. A well-cooked brisket is melt away tender, savory, soothing, welcoming, and warming. It's safe to say, beef brisket is the ultimate comfort food.
Texas is known as 'cattle country' for a reason. However, brisket in particular is a quintessential Texas menu item. It's smoked, shredded, and loaded into breakfast, lunch, and dinner by experienced pit masters across the state - and the chefs at Maple Landing.
Pit masters are considered heroes in the world of Texas barbecue. They tend to the fire, recognize the best cuts of meat, and know how to prepare them all in a mouth watering combinations of art and science. A pit master's skills take years to cultivate. In the country, Texas is perhaps the most synonymous with barbecued food. So, no matter how long you're in town for or how long you've lived here, it's good to have a knowledge of the topic.
Brisket, Brisket, and More Brisket!
At Maple Landing, we can't get enough of a great brisket. In fact, we love brisket so much that we've created an entire menu around the meat and its goodness. Discover delicious brisket and eggs, sandwiches, tacos, and generous plates - we've got heaps of high-quality brisket waiting for you to enjoy!
Brunch faithfuls can't get enough of Maple Landing's Brisket Migas. The popular dish is served with a sunny-side egg, avocado, queso fresco, black beans, corn pico, crema, and salsa roja (brunch served on weekends 10AM - 3PM).
It's hard to pick one favorite when the whole menu is so darn delicious. But you can't go wrong with the Brisket Poutine (brisket and fries with white cheddar curds and brown gravy). Our Brisket Tacos are topped with fresh jicama slaw, warm queso fresco, smoked fresno sauce, and a choice of side. Or, try the Brisket & Sausage Plate. It's served with thick-sliced brisket, in-house smoked sausage, signature bourbon BBQ sauce, and your choice of two sides (all brisket add $4). The Maple Landing menu is truly a brisket dream come true!