Celebrating 2 Years at the Best Restaurant in Dallas!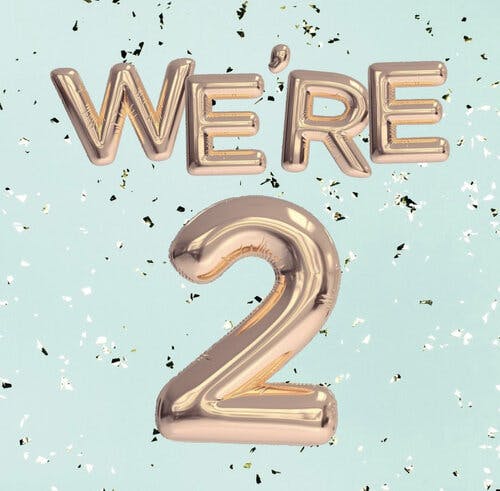 Milestones are some things we believe should be celebrated. Whether you're marking a romance, friendship, or career anniversary, we think you should celebrate it!
That being said…
WE ARE 2!!
Maple Landing is celebrating its 2-year anniversary and we couldn't be happier! To commemorate this birthday, we thought we would share how we came to be.
Believe it or not, 5855 Maple Avenue used to be a feed store! When Jonathan Calabrese (owner and executive chef), Anthony Winkler (owner), and Rhett Dukes (executive chef) first saw the building, they saw past the feed store to the perfect bones within. They knew that with a little bit of work, they could transform the space into one of the largest catering kitchens in Dallas to support their Savory Catering operation, as well as expand their footprint on the restaurant industry with Maple Landing.
Maple Landing is proud to be one of the only dining options in the area for UTSW Medical Center. These healthcare workers have always been an important part of our community but after all they have been through throughout this pandemic, we feel even more fortunate to be able to give back to them. We couldn't be happier about our location and the people we serve every day.
What's next for Maple Landing?
We're excited to share that in 2021, we'll be introducing our Maple Landing Whiskey Club,! This exclusive club will have access to some of the most unique whiskey tasting dinners and other great perks. As one of the best bourbon & whiskey bars in Dallas, it only makes sense to celebrate our birthday with this new addition!
Last but certainly not least...
Thank you, thank you, and thank you, again.
Since day one we've been overwhelmed by the support of our local community and we are so grateful to each and every one of you that have walked through our doors. We've got a great year ahead of us and we can't wait to spend it with you!
VISIT US!
Maple Landing is located in the heart of the Dallas' Love Field area at 5855 Maple Ave. Dallas, TX, 75235. We can't wait to serve you at Dallas' best bourbon bar!
We are open Sunday - Wednesday 11 AM - 10 PM, Thursday 11 AM - 11 PM, and Friday - Saturday 11 AM - 12 AM. The kitchen closes nightly at 10 PM.
FEBRUARY 28, 2021