3 Reasons to Drink Local at Maple Landing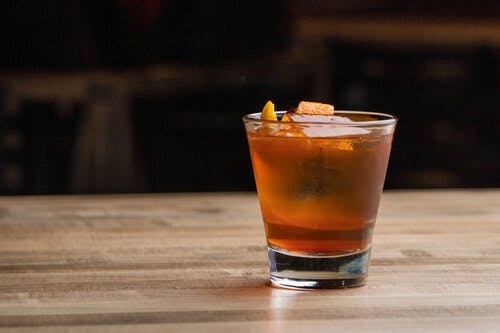 3 Reasons to Drink Local
You've probably seen the hashtag #drinklocal at your favorite breweries and restaurants, but what does it really mean?
The locavore evolution has more than exploded over the last few years. Although the grass-roots social movement began in the culinary world, local craft beer, spirits, and even wine have joined the party.
At Maple Landing, we love working with local and state spirit producers to bring awareness to bold Texas flavors and show support for the companies that produce them. Here are some of the reasons why you should look for opportunities to "drink local" at Maple Landing.
SUPPORT YOUR LOCAL ECONOMY
Drinking local means supporting local businesses! It's simple, when you buy beers from restaurants and bars that serve local spirits and craft beers, you're supporting multiple businesses within your community - including the producers that make those beers, and the establishments that sell them. Drinking local is a great way to boost the local economy, maintain dozens of local jobs, and bring new life to your neighborhoods.
ENJOY A VARIETY
In addition to benefiting the local economy, drinking local also fosters more variety. Small distillers and brewers have more freedom to explore new and creative flavors, spirits, and beer ideas compared to bigger companies. Of course, you'll always be able to enjoy those classic recipes you know and love from your favorite local producers. After all, their recipes are their bread and butter and one of the reasons their customers keep coming back for more.
HELP THE ENVIRONMENT
Other than tasting great, drinking locally is also better for the environment. Mass-produced alcohol is transported across the country before it gets to you. On the other hand, local distillers and brewers operate in a sphere that is more intimate. Not only do these producers source domestic ingredients, but they also distribute their products locally. That means they have a much smaller carbon footprint.
Drink Local at Maple Landing
Maple Landing is dedicated to providing customers with the opportunity to imbibe local & state spirits.
Our restaurant is proud to partner with the following local & state spirit producers:
Wild Horse Distillery (rum)
Balcones - Waco (whiskeys)
Revolution Spirits - Austin (Gin)
Green House - Dallas (gin)
Herman Marshall - Dallas (whiskeys)
Acre Distillery - Ft. Worth (whiskeys)
Black Eye Distillery - Ft. Worth (vodka).
We constantly update our beer, spirit, and wine collection with seasonal and local favorites. View our live tap and visit Maple Landing today to get a taste of our local community. You just might discover your new favorite craft beer, spirit, wine, or cocktail today!
We look forward to serving you at Maple Landing!