We're Fired Up About Dallas BBQ & Local Craft Beer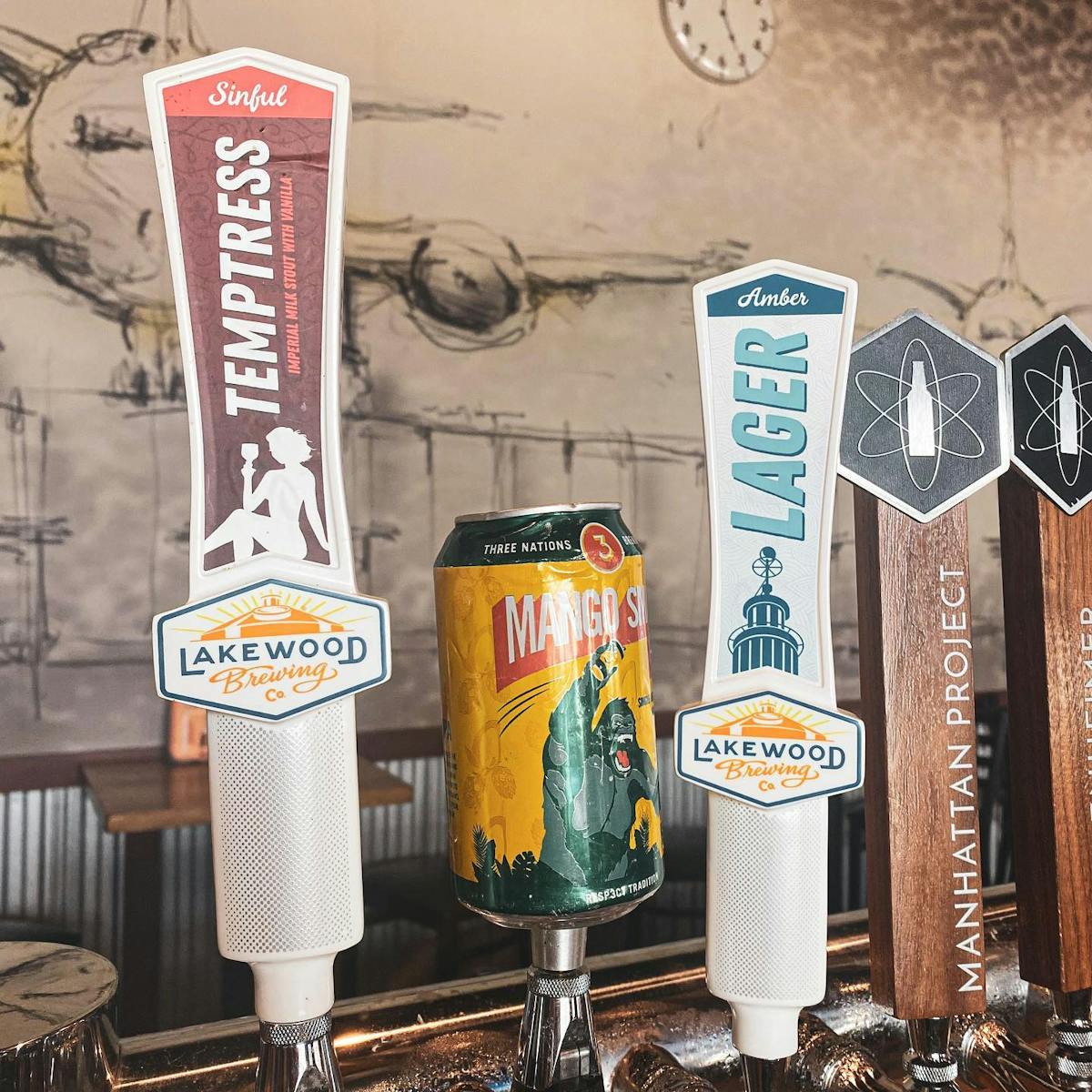 Maple Landing may be a casual neighborhood bar known for Dallas BBQ, brisket, and bourbon, but our passion for craft beer is huge. The best local brewery in Dallas remains undecided because it's no secret that Dallas is known for having some of the most unique and happening brewery tours and taprooms around. Our passion for local beer and Dallas BBQ runs so deep that we dedicate an entire night twice a month to indulge in both!
Texas Tuesday's at Maple Landing is a craft beer connoisseur and bbq lover's dream! Every other Tuesday from 5-9 PM we host our very own pint night. We choose one local brewery from right here in Texas to celebrate. We keep the party going with our very own Dallas BBQ, cold beer, swag giveaways, and raffles!
Who doesn't love free swag?! Especially when it's local beer swag from a brewery right here in Dallas. At pint night, when you buy a local beer you get to keep the beer glass! While supplies last of course. Pint night will definitely help you build your growing collection of craft beer glasses. Store your new pint glass in the freezer so you can easily pull it out later when you want to relax and drink a cold one. Follow Maple Landing on Instagram to find out all the details about our next Texas Tuesday, so you can take your chances at winning our fun giveaways and leaving with some local brewery swag!
Even if it's not Texas Tuesday, we all know the perfect night consists of good drinks and high-quality barbecue! Maple Landing recently collaborated with Celestial Beerworks to offer food delivery so that guests can enjoy the best of both worlds: Dallas BBQ, and local craft beer. We partnered with Celestial Beerworks as their preferred food delivery service to their brewery just right up the street from us. Food from Maple Landing can be ordered here during regular taproom hours for quick delivery straight to Celestial Beerwork's pick-up station at their bar.
When you visit the Celestial Beerworks taproom you sign-up for a one of a kind experience. There is no doubt that this experience will combine three things: art, science, and delicious, freshly brewed beer. At Celestial Beerworks you can count on lots of hops and a colorful space that's designed to take you to another place to drink galactically. You see we really understand one another, Celestial has a really unique take on craft beer just like our twist on Dallas BBQ. A Maple Landing pastrami brisket sandwich or pulled pork tacos pair perfectly with anything on their everchanging craft beer menu. And, don't forget about dessert. We'd love to deliver some of our housemade banana bread pudding before you head out.
If you're looking for an excuse to grab a beer and enjoy the best bbq in Dallas.. here's your sign! Join us at Maple Landing for our next Texas Tuesday or stop by Celestial Beerworks anytime to experience Dallas BBQ and local beer all in one place. As always, we make it easy to reserve a table. Skip the wait, forget the hassle, and Make A Reservation on the OpenTable App Today!